Information: We combine our professional experience, resources, insight, and skills to provide our clients with the knowledge they need to make informed decisions.
Advice: It's no coincidence that the term "counselor" is used interchangeably with lawyers and attorneys. "To counsel, someone means to advise them" – Black's Law Dictionary. From beginning to end, we advise our clients as their case develops or their needs change and will work with you to reach your specific goals and objectives.
Advocacy: At Martson Law Offices, advocacy takes on many forms… Whether it's going to battle in the courtroom, negotiating a settlement, or evaluating the terms of a contract, ensuring your interests and rights are protected is our top priority. We are advocates for our clients – at all times and in all situations.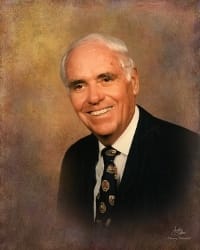 William F. Martson (1926 – 2016) Our Founder, William "Bill" Martson, prided himself on being involved and giving back to the community. His spirit and drive to make a difference is something that Martson Law Offices adopted then, exemplifies now, and will embrace always.